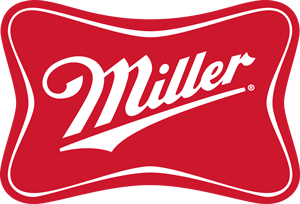 Miller Brewery Tours
Terms and Conditions & Cancellation Policy
• TOUR CONFIRMATION: Online reservations are accepted up to 9:00 a.m. the day of your tour, subject to availability. The email receipt is a confirmation of your reservation. Please bring the confirmation email to the tour either in printed form or on your smart device. We reserve the right to contact you about your reservation.
• ARRIVAL TIME: All members of your party must arrive and check-in at the Tour & Information desk at least 15 minutes prior to tour start to confirm your reservation. We cannot guarantee availability if you and your party arrive late. If you do not arrive by this time, Miller Brewing Company reserves the rights to offer your spot to walk-in visitors or those on a wait list. No refunds will be provided in this case. Joining a tour after it has started will not be permitted. Guests who arrive past the scheduled check-in time may be placed on the next available tour time if and when space is available.
• TOUR EXPERIENCE: Brewery tour is approximately 75 minutes long. All ages are welcome; however, certain restrictions apply. Please read the Terms & Conditions to understand these restrictions. This is a working brewery; tours may be delayed and the tour path altered unexpectedly due to production demands or other unforeseen issues. We will use reasonable efforts to ensure the Milwaukee Brewery's operations are available to view by guests during normal business (or operational) hours; however, we reserve the right, in our absolute and sole discretion, whether for safety reasons or otherwise and with or without prior notice, to close the Milwaukee Brewery or any part of it. The Milwaukee Brewery Tours are partly outdoors and involve walking and stairs. Walking shoes are recommended. Strollers are not permitted on the tour. Please contact us in advance if you have any questions about the tour experience or if you require reasonable accommodations for the tour.
• BEER SAMPLING: Beer sampling is provided only to guests 21 years of age and older with a valid government issued ID. Three (3) - 8 oz. beer samples per person are included in the $10 tour charge. Sampling may be done prior to and/or after your brewery tour. Except for Crowler® cans for off-premise consumption, alcohol is not available for purchase. Guest must comply with applicable restrictions. Under no circumstances are individuals under the age of 21 permitted to consume or purchase alcoholic beverages on the premises. Miller Brewing Company reserves the right to refuse service to any individual that appears to be intoxicated.
• PROHIBITED ITEMS: No weapons or firearms of any kind are permitted on property or on the tour. No pets are permitted on tour. Service animals are permitted on the tour. There may be portions of the tour where photography and videography are not permitted. Professional photography is not allowed. No smoking, smokeless tobacco, vaping, or e-cigarettes permitted except in designated areas. No outside alcohol of any kind is allowed on the Miller Brewery Tour grounds. No illegal drugs or controlled substances are permitted on the Miller Brewery Tour grounds.
• DELAYS, CANCELLATIONS & REFUNDS: A full refund (not including service fees) will be provided for cancellations made at least 48 hours prior to start time of your reserved tour. No refund will be given for cancellations made less than 48 hours prior to the start time of your reserved tour. We reserve the right to cancel or delay tours at any time due to weather or other circumstances. If a tour is cancelled due to inclement weather or other circumstances, guest will have the option to receive a refund of the full tour price purchase (including service fees) or have an alternate experience on the same day, if available.
• INCLEMENT WEATHER: For the safety of our guests and employees, tour start times may be delayed or tours may be cancelled. If tours are cancelled due to inclement weather, guest will have the option to receive a refund of tour price purchase.
• PAYMENT: We require full payment at time of reservation. When you select "Confirm Purchase" on the confirmation page, your payment will be processed immediately. We accept Visa, Master Card, American Express and Discover. All amounts are in U.S. dollars and time is Central Standard Time (CST). Miller Brewing Company does not store your credit card or payment information. All payments are encrypted and securely processed through our PCI-complaint provider, Stripe. Click here to review Stripe's Privacy Policy.
• GENERAL TERMS: This reservation is a revocable license. It is unlawful to reproduce this reservation in any form. One reservation equals one admission. By making a reservation or attending the tour, guests agree not to transmit or aid in transmitting any description, account, picture, or reproduction of the event for which this reservation is issued. In conformance with local requirements and rules certain items may not be brought into the event premises, including, but not limited to, firearms or other weapons, alcoholic beverages, illegal drugs, controlled substances and recording devices. We reserve the right to refuse admission or eject any person whose conduct is deemed by management to be disorderly, who uses vulgar or abusive language, or who otherwise fails to comply with these or other rules that are posted or provided to them. Breach of any of the foregoing will automatically terminate this license. The brewery tour reservation cannot be replaced if lost, stolen, or destroyed, and is valid only for the time and date for which it is issued. The reservation is not redeemable for cash, subject to the cancellation policy listed herein.
• RELEASE FROM LIABILITY: I agree (for myself and for my family members, heirs, executors, assigns and next of kin), to ASSUME ALL RISKS in connection with the tour, and to the fullest extent allowed by law, to forever RELEASE, DISCHARGE FROM LIABILITY, INDEMNIFY AND HOLD HARMLESS MillerCoors LLC, and parent company, affiliates and subsidiaries, and each of their directors, officers, employees, administrators, shareholders, independent contractors, agencies, attorneys and insurers (collectively, the "Parties") from and against any and all claims, losses, liabilities, causes of action and expenses, including attorneys' fees and costs (collectively, "Claims") relating to any injury, including death, or loss of property, resulting directly or indirectly, in whole or in part, from my participation in the tour, including, without limitation, Claims based upon negligence, breach of warranty (express or implied), tort, strict liability or any other legal theory, and whether foreseen or unforeseen. I consent to emergency treatment in the event of injury or illness to myself during the tour and I agree to release the Parties from any claim whatsoever on account of first aid, treatment or service rendered me.
• PHOTO AND VIDEO RELEASE: I agree to the use of my name, likeness, photograph, videotape or other recording of my participating in this tour for the marketing, publicity and public relations purposes of MillerCoors LLC and its brands. I further agree that the photographs, videotape or other recordings taken or made of me are MillerCoors property and I waive any right of inspection or review, and understand that I will not be compensated for any use by MillerCoors. I hereby release, discharge, and agree to hold harmless the Parties from any liability arising from the use, as described above, of my name, likeness, and any and all photographs, videotape or other recordings taken of me.
• GOVERNING LAW: The Terms & Conditions of the tour shall be governed by the internal laws of the State of Illinois. I agree that any lawsuits arising out of or relating to the tour or this Release and Waiver shall be brought only in the United States District Court for the Northern District of Illinois or Circuit Court, Cook County, State of Illinois, as appropriate, even if I live in a different jurisdiction. If any portion of the Terms is held to be invalid or unenforceable, I agree that the rest of the Release and Waiver shall continue in full legal force and effect. By purchasing a ticket and attending the brewery tour, I represent and warrant that I am sufficiently fluent in the English language, and have read and understood the foregoing.