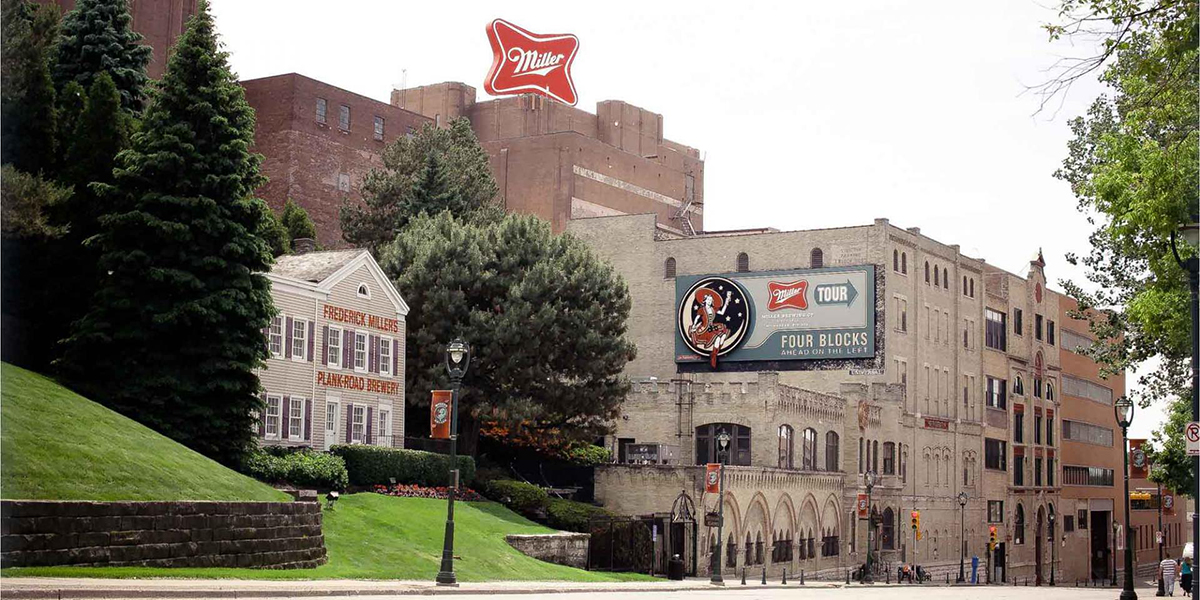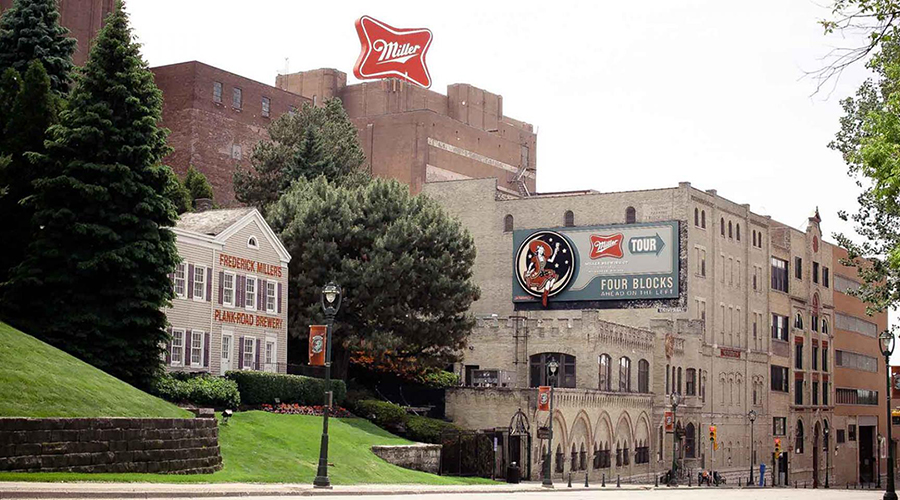 Tour Information
Tour Fee: Souvenir glass and beers included with each paid tour
$10 (plus fees and tax) per Adult 21+
Free Admission 0-20 yrs (no beer sampling)
Group Tour Discount for Groups of 15 ppl or more – 15% Discount
Tour Overview
Here in Miller Valley you will experience an indoor/outdoor guided walking tour of over 160 years of brewing history. Experience everything from Fredrick Miller's arrival in Milwaukee to the high-speed production lines used today. Your tour seamlessly blends the rich history of Miller Brewing Co. with the modern technology of today's brewing process. Our tours begin with a beer because… why not? We will immerse your senses as we take you back in time to our famous underground caves and historic, Bavarian-Style Miller Inn. Don't worry, you will rejoin us in the 21st Century as we move on to our modern operations including our Brew House, Packaging and Distribution Centers. Ice-cold refreshing samples of our finest brews will be served at various stops along the tour (and after!) for those 21 and older. Water and soft drinks are available for guests under 21 or upon request.
Please note: This tour does include considerable walking including 46 mandatory / 56 optional stairs.
Strollers are not permitted along the tour route nor are we able to store them in the Visitor Center lobby. We apologize for the inconvenience.
Concealed Carry Weapons
No weapons of any kind are permitted on the Miller Brewing Company campus. Oversized bags will be subject to search.
Booking a Tour
Tour reservations are available via phone at 414-931-BEER (2337). We offer walk-in tour tickets daily Monday-Saturday. You may call in advance to check on tour availability at 414-931-BEER (2337). Your pre-booked reservation can be cancelled or changed up to 48 hours in advance of your tour. No refunds are available within 48 hours prior to tour time.
Daily Tour Times
Tours typically run every 30 minutes between 10:00 a.m. and 3:30 p.m. during winter hours of operation. See below for a list of seasonal extended hours. Tour times can vary and we encourage you to visit our Facebook page or call 414-931-BEER for an updated daily tour schedule. Tours may run more frequently or as late as 5:00 pm Thursday – Saturday during peak summer season. Note: We do NOT run tours on Sundays, but do offer beer garden hospitality hours and with full retail operations.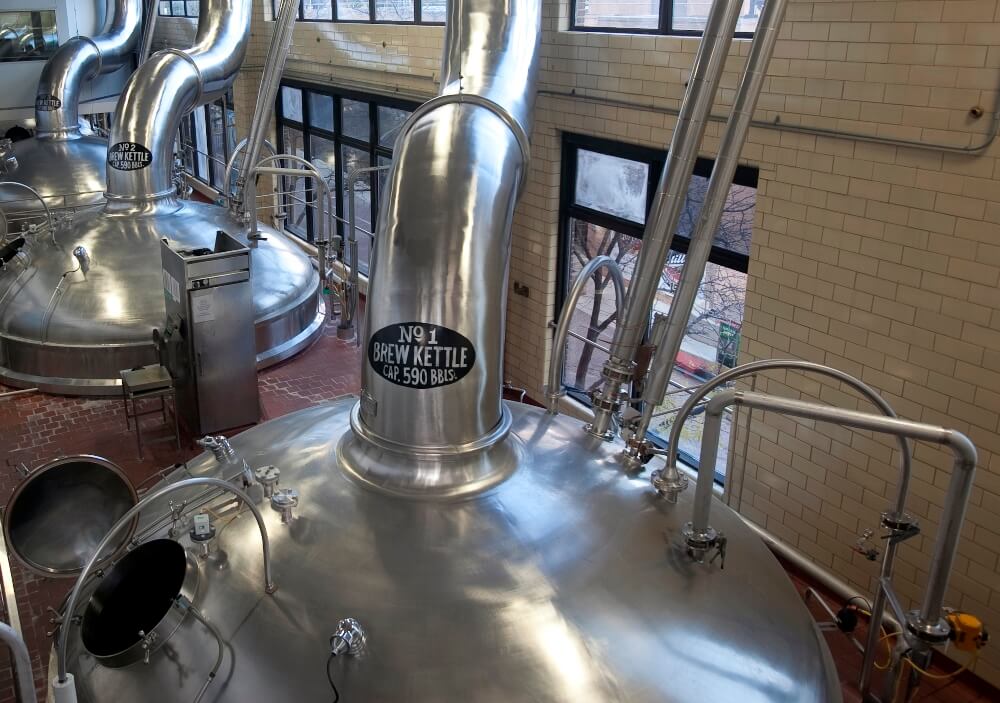 Special Needs Tours
Miller Brewing Company welcomes guests with disabilities who wish to take its brewery tours. Given the nature, size, and shape of our facilities, only service animals trained or in training to do work or perform tasks for the benefit of an individual with a disability are permitted on tours. We cannot allow other dogs, pets, or animals, including those whose sole function is to provide comfort, emotional support, companionship, or therapy.
We are able to accommodate many special needs tours. We ask that you contact us at 414-931-3552 at least 24 hours in advance so we may make arrangements for your visit.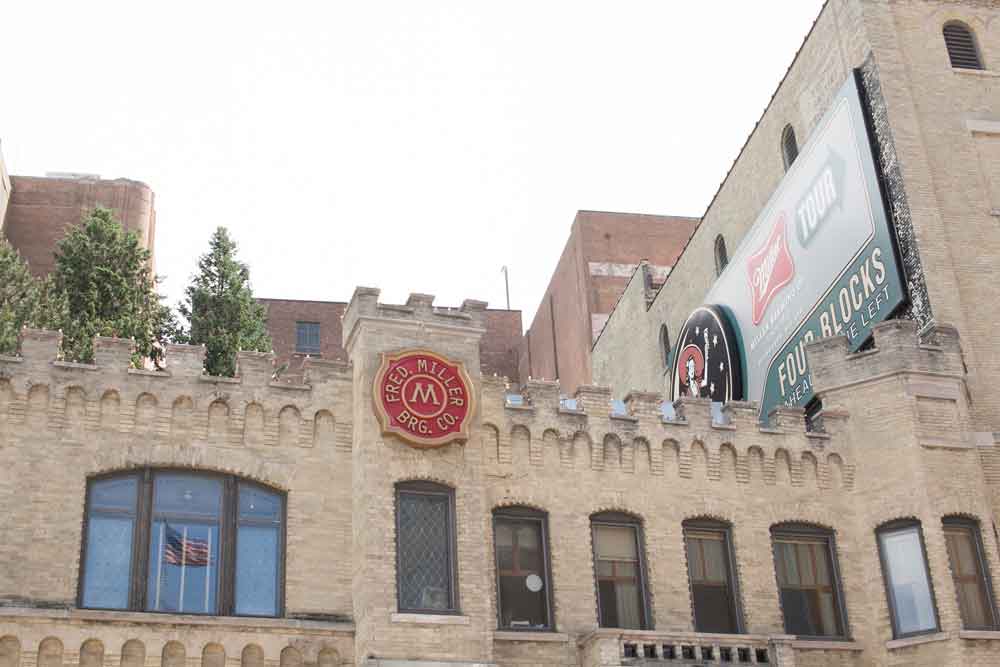 Visitor Center hours of operation and holiday schedule
Winter hours of operation (Labor Day through Memorial Day) CST

| | |
| --- | --- |
| Sunday | Closed |
| Monday-Friday | 10:00 am – 5:00 pm |
| Saturday | 10:00 am – 5:30pm |
Summer hours of operation (Memorial Day through Labor Day ) CST

| | |
| --- | --- |
| Sunday | 10:00 am – 4:30 pm (NO TOURS -- BEER GARDEN HOURS ONLY) |
| Monday-Wednesday | 10:00 am – 6:00 pm |
| Thursday-Saturday | 10:00 am – 7:00 pm |
2019 Holiday Schedule

| | |
| --- | --- |
| Monday, May 27 | Closed – Memorial Day |
| Thursday, July 4 | OPEN |
| Monday, September 2 | Closed – Labor Day |
| Thursday, November 28   | Closed – Thanksgiving  |
| Friday, November 29 | Closed – Thanksgiving Break |
| Monday, December 23 | Closed – Christmas Eve Break |
| Tuesday, December 24 | Closed – Christmas Eve |
| Wednesday, December 25 | Closed – Christmas Day |
| Monday, December 30 | Closed – New Year's Eve Break |
| Tuesday, December 31 | Closed – New Year's Eve |
| Wednesday, January 1, 2020 | Closed – New Year's Day |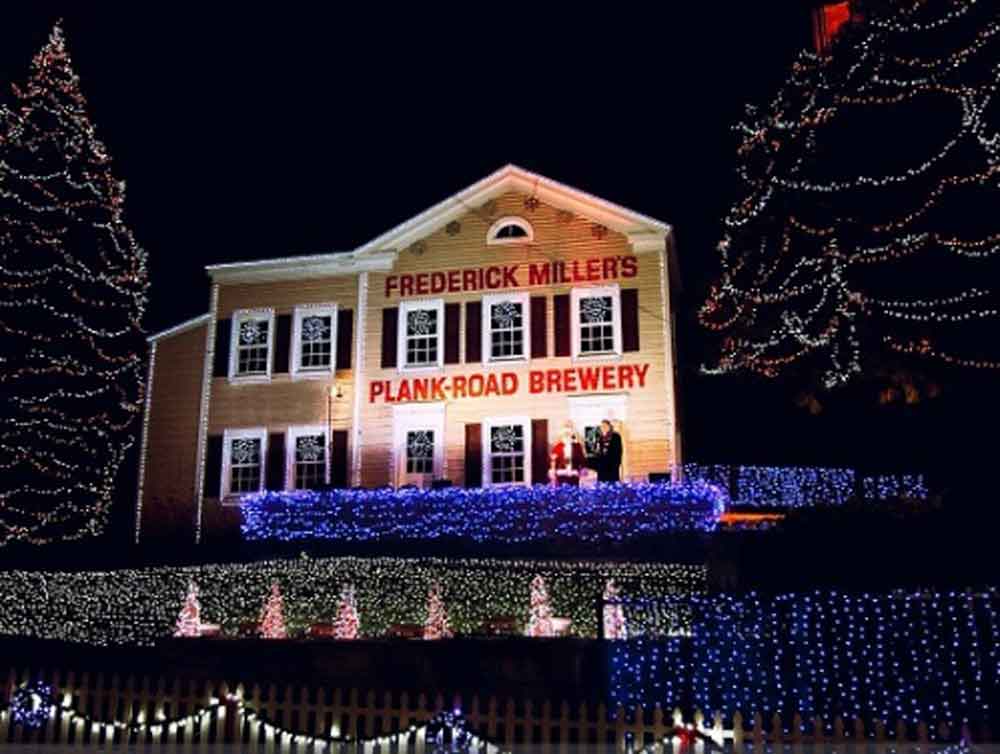 Group and Private Tour Reservations
Tour reservations are recommended for groups of 15 or more Monday-Friday. Group tours will receive a 15% discount for each attendee 21 and older if booked together. You must arrive at least 15 minutes prior to your tour time or we will release your reservation for public tour walk-ins. For your convenience, bus parking is available in our Visitor Center parking lot. Please contact us at 414-931-3552 with your group tour reservation requests and payment. No cancellations within 48 hours of your tour.
Private Tour Reservations are available upon request. Please contact us at 414-931-3552 for availability and pricing.