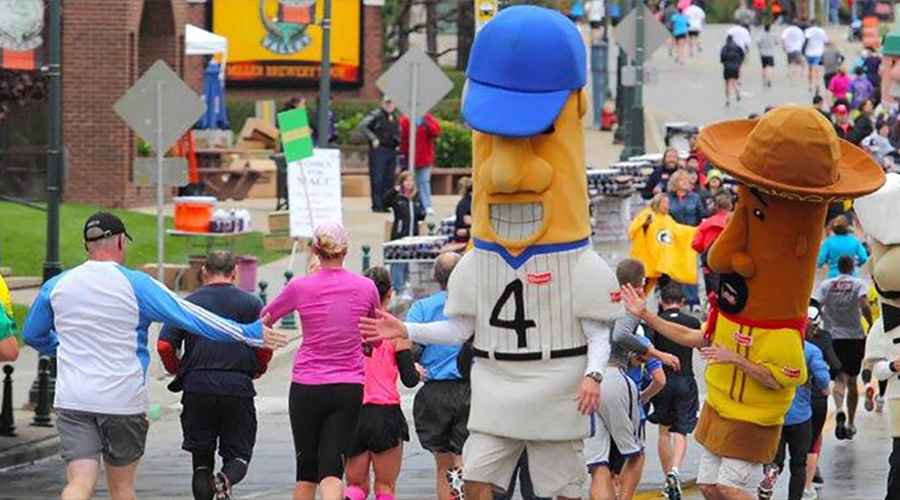 What's New in Miller Valley?
We have a variety of activities to share with you each year in Miller Valley. Whether it's a specialized innovative brand event, the newest beer tasting right off the line, or one of our unique brewery events that the whole city talks about… you will be sure to find something just right for you. Peruse our upcoming event calendar below and join us for some Miller Time soon. Prost!
Current Events Upcoming Events
"Explore 4" – 4 Beers For $10
Ongoing
The Miller Brewery tour is one of the most popular tourist attractions in Milwaukee. It's an activity you definitely don't want to miss when you come to town. Sometimes, however, logistics get in the way and you find yourself with limited time before your next destination. Well now you don't need to wait to taste our ice-cold Miller beers! Swing on by for your choice of 4 refreshing brews of your choice on tap and receive a souvenir pint glass as a memento of your occasion. Enjoy your time right here in Miller Valley with a few cold ones… there is no better place in Milwaukee to be! Don't be surprised when you pick up your souvenir pint to find a free beer token inside as a thank you for supporting Miller Brewing Company for over 160 years. This token can be redeemed for another Miller Beer at variety of local establishments around Milwaukee.
Explore 4 beer sampling is available daily throughout the year. Swing by for your taste of of Miller Time today!
*Outdoor seating availability offered seasonally
CHEERS WITH BEERS!
Location:
Miller Brewery Tour
4251 W State Street
Milwaukee, WI 53208
414-931-BEER
Cost: $10.00 per 21+ customer
Available:  Ongoing
Age Restriction: Must be 21+ with valid picture ID to purchase and consume beer.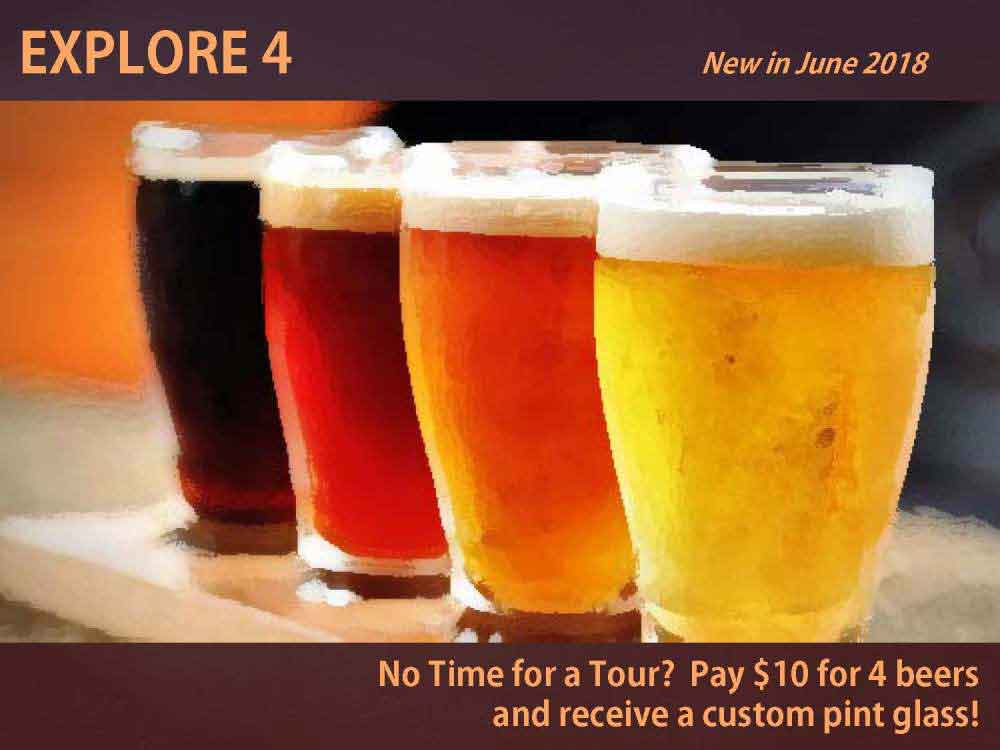 Beer Pairing Dinner - Caves Underground
February 10, 2020
We invite you to an exclusive underground dining experience in the Historic Miller Valley Caves hosted by Miller Brewing Company on February 10, 2020. Enjoy a unique beer pairing dinner like no other in the hand dug, historic Miller Caves dating back to 1849. Originally used for beer refrigeration and aging, the first caves beer pairing dinner was hosted in 1952 by Frederick Miller's grandson, Frederick C. Miller. Since then, dinners have been reimagined in Miller Valley over the past 15 years. Today, we are once again bringing this experience public for our fellow Milwaukeeans to enjoy.
Your four course dinner will be provided by culinary artists from Shully's Cuisine and Events and complemented by the acoustic musical talent of Ryan McIntyre, a seven time WAMI (Wisconsin Area Music Industry) Award winner. Beer pairings will be presented by our local Terrapin Beer Company Market Rep and Certified Cicerone, Brock Stuard. Tickets are $85 per adult (must be 21+ w/valid ID) and can be purchased at https://millercavesbeerpairingdinnerfebruary2020.eventbrite.com.
Optional tours will be provided prior to the event.
*Availability is limited to 40 guests only.
EVENT TIMELINE
•5:30pm: Optional Tour begins at the Visitor Center (4251 West State Street). See registration link above to participate
•6:30pm: Tour Guests & Non-Tour Guests to arrive at the Historic Caves (3931 West State Street) - Beer Service & Passed Appetizers begin
•7:00pm: Dinner begins in the Historic Miller Caves
•8:30pm: Event Concludes
Click the link above for a full meal menu. Accompanying each course will be various beer pairings and an exclusive tasting of something unique from our Pilot Brewery!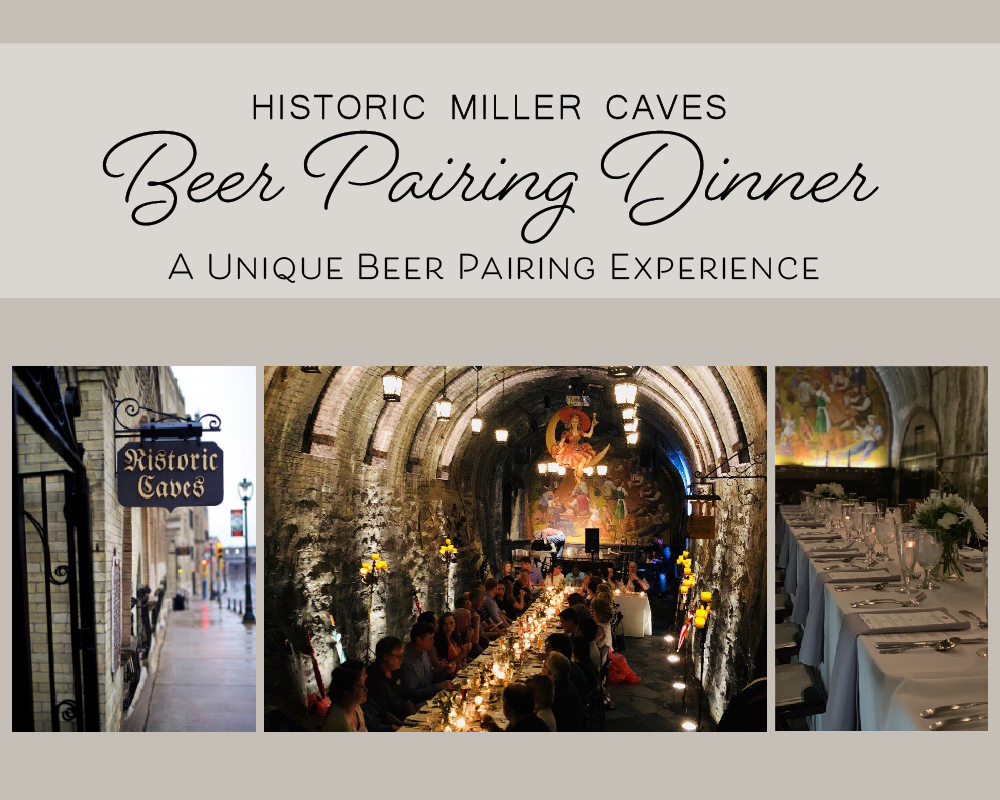 Upcoming Events
No upcoming events available at this time. Please check back later.