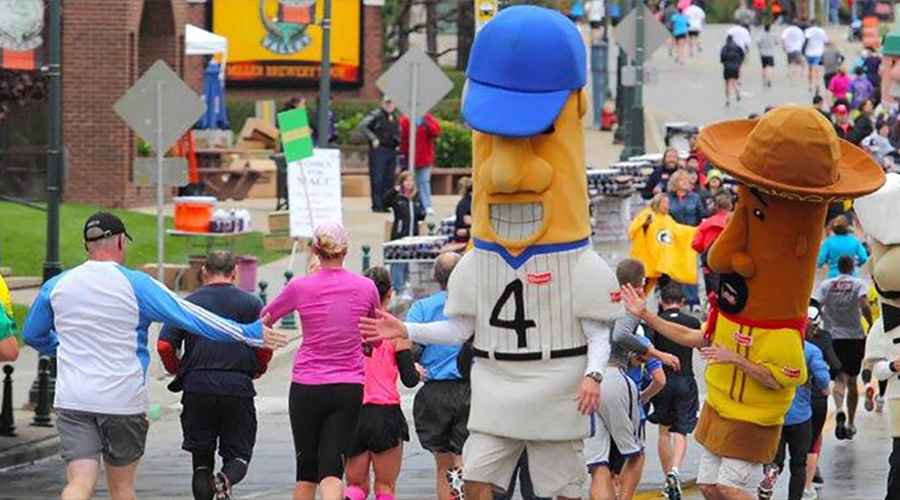 What's New in Miller Valley?
We have a variety of activities to share with you each year in Miller Valley. Whether it's a specialized innovative brand event, the newest beer tasting right off the line, or one of our unique brewery events that the whole city talks about… you will be sure to find something just right for you. Peruse our upcoming event calendar below and join us for some Miller Time soon. Prost!
Current Events Upcoming Events
"Explore 4" – 4 Beers For $10
Ongoing
The Miller Brewery tour is one of the most popular tourist attractions in Milwaukee. It's an activity you definitely don't want to miss when you come to town. Sometimes, however, logistics get in the way and you find yourself with limited time before your next destination. Well now you don't need to wait to taste our ice-cold Miller beers! Swing on by for your choice of 4 refreshing brews of your choice on tap and receive a souvenir pint glass as a memento of your occasion. Enjoy your time right here in Miller Valley with a few cold ones… there is no better place in Milwaukee to be! Don't be surprised when you pick up your souvenir pint to find a free beer token inside as a thank you for supporting Miller Brewing Company for over 160 years. This token can be redeemed for another Miller Beer at variety of local establishments around Milwaukee.
Explore 4 beer sampling is available daily throughout the year. Swing by for your taste of of Miller Time today!
*Outdoor seating availability offered seasonally
CHEERS WITH BEERS!
Location:
Miller Brewery Tour
4251 W State Street
Milwaukee, WI 53208
414-931-BEER
Cost: $10.00 per 21+ customer
Available:  Ongoing
Age Restriction: Must be 21+ with valid picture ID to purchase and consume beer.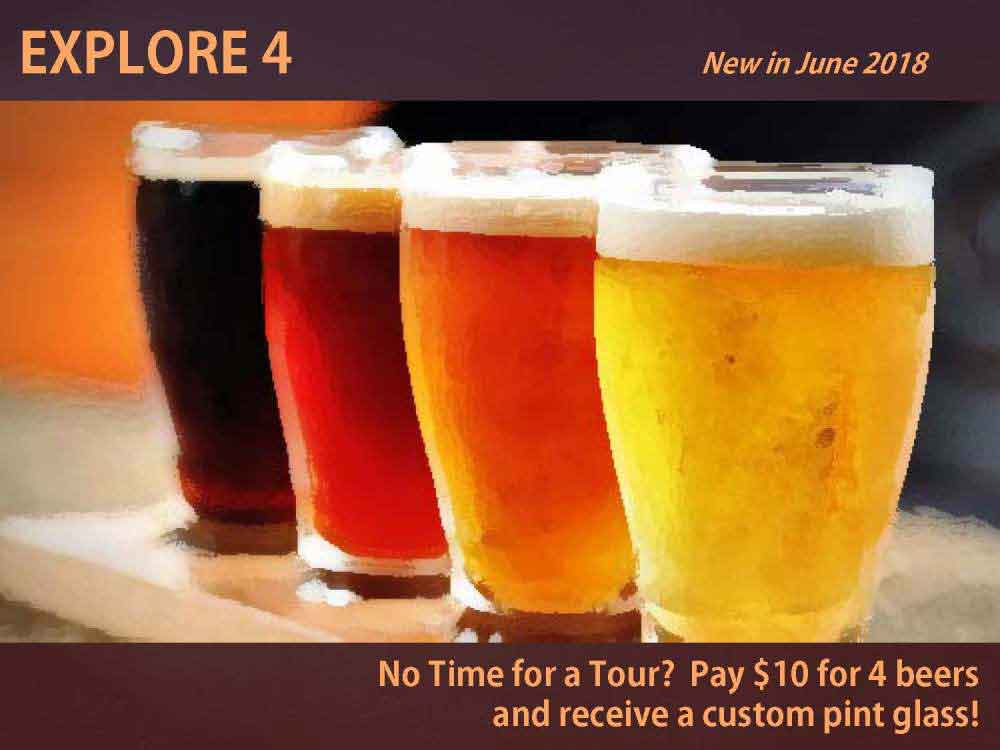 Beer Pairing Dinner - Caves Underground
November 4, 2019
Caves Underground – A Unique Beer Pairing Experience
Enjoy an exclusive underground dining experience in the Historic Miller Valley Caves hosted by Miller Brewing Company on November 4, 2019. Experience a unique beer pairing dinner like no other in the hand dug, historic Miller Caves dating back to 1849. Originally used for beer refrigeration and aging, the first caves beer pairing dinner was hosted in 1952 by Frederick Miller's grandson, Frederick C. Miller. Since then, dinners have been reimagined in Miller Valley over the past 15 years. Today, we are once again bringing this experience public for our fellow Milwaukeeans to enjoy.
Your four course dinner will be provided by culinary artists from Shully's Cuisine and Events and complemented by the acoustic musical talent of Ryan McIntyre, a seven time WAMI (Wisconsin Area Music Industry) Award winner. Beer pairings will be presented by our local Terrapin Beer Company Market Rep and Certified Cicerone, Brock Stuard. Tickets are $85 per adult (must be 21+ w/valid ID).
Optional tours will be provided prior to the event.
Tickets may be purchased by clicking the here http://millercavesbeerpairingdinner.eventbrite.com.   
*Availability limited to 40 guests only.
EVENT TIMELINE
5:30pm: Optional Tour begins at the Visitor Center (4251 West State Street). See registration link to participate

6:30pm: Guests arrive at the Historic Caves (3931 West State Street) - Beer Service & Passed Appetizers begin

7:00pm: Dinner begins in the Historic Miller Caves

9:00pm: Event Concludes
MENU
Passed Appetizers
Lox Pizza with Cheve Crème Fraiche and Chopped Chives

Mushroom and Crème Fraiche Shooter with Walnut Oil

Chamomile Fried Chicken Skewer with Chamomile Burre Blanc
~ Paired with Miller Lite, Coors Light or Peroni~
First Course
Greek Yogurt Smear with Grilled Fennel and Beets topped with Lentils then Drizzled with Roasted Grape Vinaigrette and Garnished with Chinese Five Spice Pepitas
~ Paired with Blue Moon Belgian White~
Second Course
Seared Halibut Topped with Fried Onions and Shully's 12 Hour Brisket with Milk-Caramel Sauce accompanied by Purple Cauliflower Puree and Roasted Brussels Sprouts.  Note: Vegetarian option available upon request.
~ Paired with Batch 19~
Dessert
Chocolate Lager Beeramisu
~ Paired with Terrapin's Moo-Hoo~
Toast Beer - A special exclusive tasting of something unique from our Pilot Brewery!
Location:
Miller Caves
3900 W State Street
Milwaukee, WI  53208
414-931-BEER
Cost: $85.00 per adult (must be 21+) 
Start Date:  Monday, November 4, 2019 6:30 p.m.
End Date:  Monday, November 4, 2019 9:30 p.m.
Age Restriction: Must be 21+ with valid picture ID to attend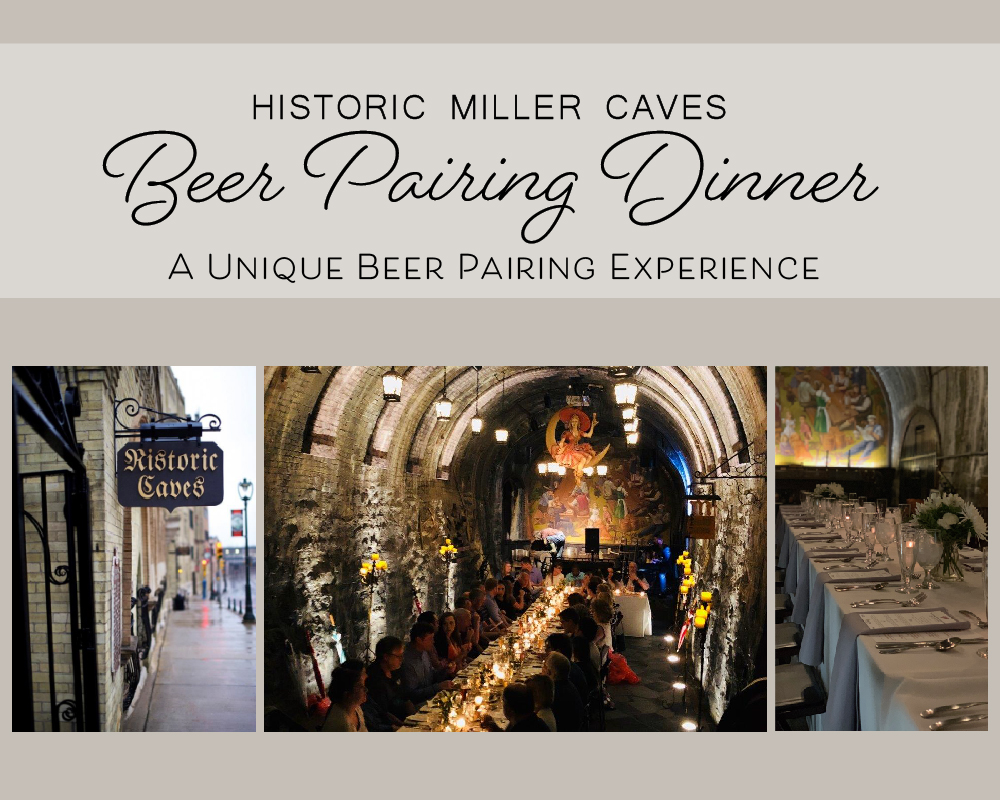 HOLIDAY LITES
Miller Valley Holiday Lites
This year Miller Brewing Company is celebrating its 16th year of Holiday Lites… WOW!  Join us as we Lite Up the Valley on Friday and Saturday nights beginning 12/6 through 12/21.  The Holiday Lites experience is a mini tour consisting of our opening video, famous Miller Caves and the Holiday Lites show itself. This is a FREE indoor/outdoor walking tour so please come dressed for the weather!
After your touring experience, registered tour guests are welcomed inside for beer sampling.  Holiday Lites wouldn't be the same without a batch of private stock Frederick Miller's Chocolate Lager.  This seasonal treat is available during Holiday Lites for those 21 and older with valid ID.  Fred's tried and true favorite, along with many more great brews on tap, will be sure to top off your night just right. 
We have added even more lights this year to make it our best show yet.  While you're here, be sure to check out our giant tree made of 150 beer kegs. And as your night comes to an end and you bundle up to pursue your remaining holiday plans, we invite guests 21 and older to draw for great prizes or discounts in our famous Brewery Shop.  It's the perfect place to shop for the beer lover in your life for their special holiday wish list.
Special community partners will be joining us throughout each weekend.  This year's lineup will be coming soon.  Please check back on this event description for more information in the coming weeks.
Don't forget, you too can give back to the community during this festive time of year by bringing a new, unwrapped Toy-for-Tots or a non-perishable food item for Hunger Task Force.
Please note:  Our Holiday Lites tours will run every 20 minutes between 4:40 p.m. - 9:00 p.m. as advertised.  Children of all ages are welcome, however strollers are not permitted on tour.  Holiday Lites tours this season will be free of charge.  Should you need assistance for any reason, please call us 24 hours in advance at 414-931-BEER or 414-931-3552 so we may make arrangements prior to your visit.
CHEERS!
Location:
Miller Brewery Tour
4251 W State Street
Milwaukee, WI  53208
414-931-BEER
Cost: Free
Start Date:  December 6, 2019 @ 4:40 p.m.
End Date:  December 21, 2019 @ 9:00 p.m.
Age Restriction: All ages welcome!  Must be 21+ with valid picture ID to sample beer.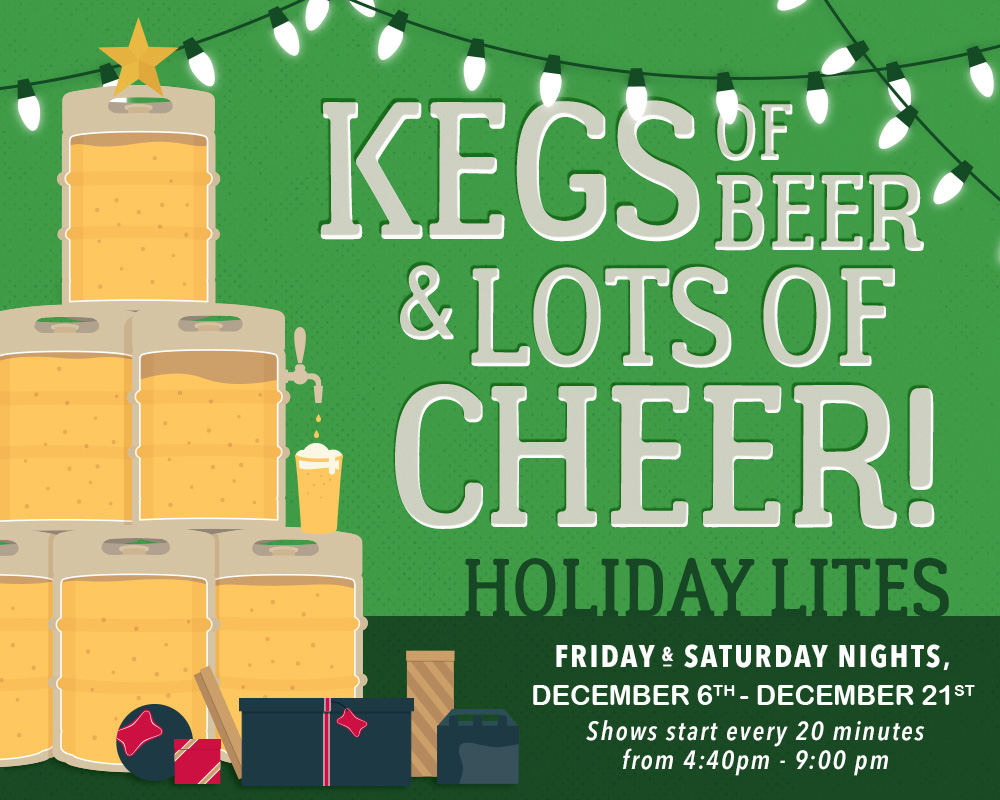 Peroni
PERONI SAMPLING – THE TRUE TASTE OF ITALY
THE ORIGIN:  In 1963, the Peroni family had a vision to create a beer that would embody Italian values of quality and craftsmanship. 
THE BREW: Brewed with the same flair and attention to detail through three generations of master brewers, Peroni Nastro Azzurro uses only the finest ingredients, including our exclusive Nostrano dell'Isola maize. This delivers a crisp and refreshing beer with a delicate balance of bitterness, citrus and spicy aromatic notes, combined with a fast and clean finish.
THE NOSTRANO DELL'ISOLA MAIZE:  The small town of Bergamo in northern Italy is home to Nostrano dell'Isola maize, exclusively produced for Peroni. In the Lombardy region lies a fertile plain known locally as the 'the island earth' between the rivers Adda and Brembo, where the conditions are perfect for growing maize. This environment is created from the combination of an absence of frost, the climate and the soil, irrigated by freshly melted snow from the nearby Alps.
THE CITRUS AROMA: The citrus aroma is subtle, yet captivating. During production, the highest quality hops (Saaz-Saaz and Hallertau Magnum) are used that give the beer its distinctive yet balanced aroma which is light on the palate.
THE CRISP AND REFRESHING TASTE: The combination of Nostrano dell'Isola maize, the finest hops and two-row spring-planted barley is the secret to Peroni's unique crisp and refreshing taste. The special maize gives the beer its distinct clarity and light, golden colour reminiscent of prosecco.
THE EVENT: Sample Peroni, the true taste of Italy, after your tour on Saturday, October 19th.  SALUD!
Location:
Miller Brewery Tour
4251 W State Street
Milwaukee, WI  53208
414-931-BEER
Cost: Tours $10 ea with valid picture ID
Start Date:  Saturday, October 19, 2019, 10:00 a.m.
End Date:  Saturday, October 19, 2019, 5:00 p.m.
Age Restriction:  Must be 21+ with valid picture ID to consume beer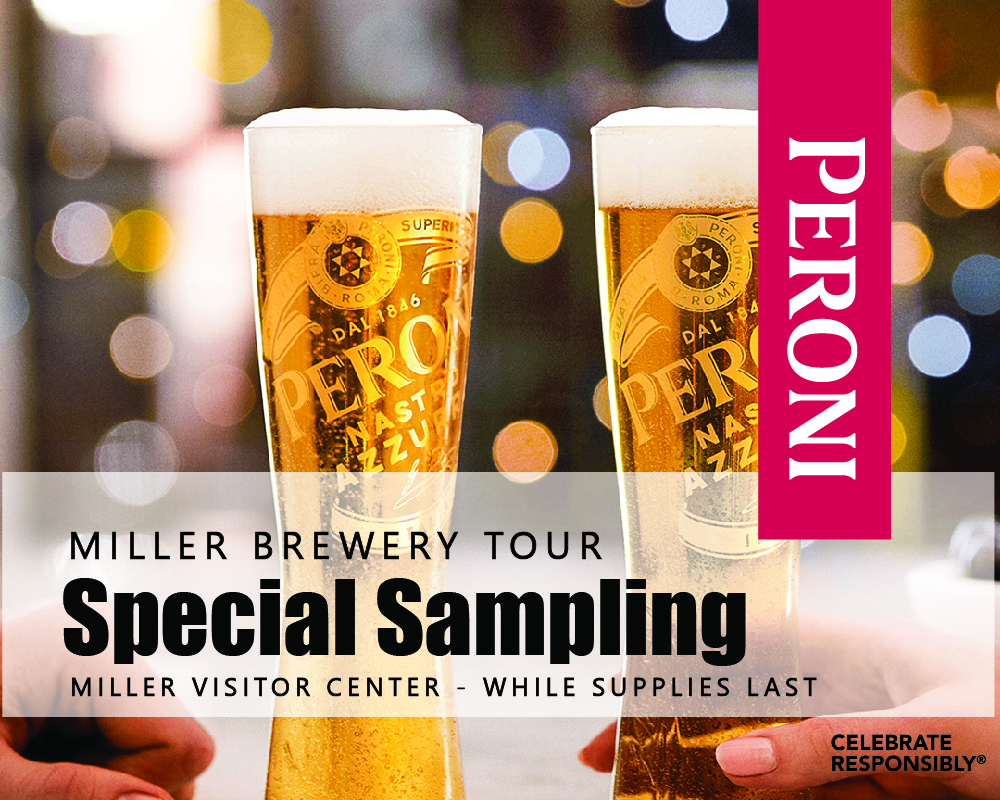 Upcoming Events