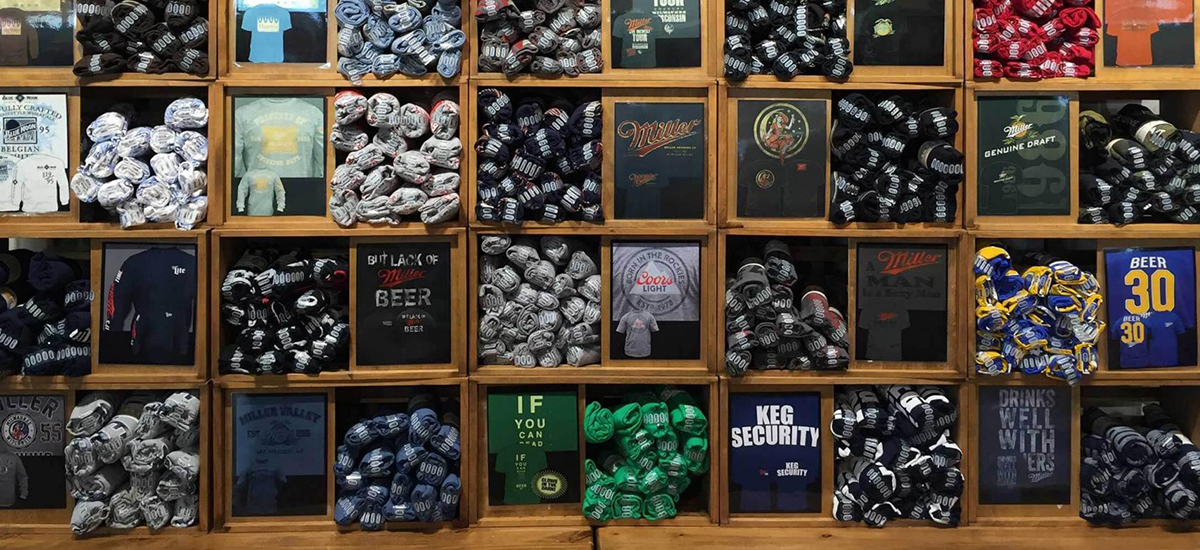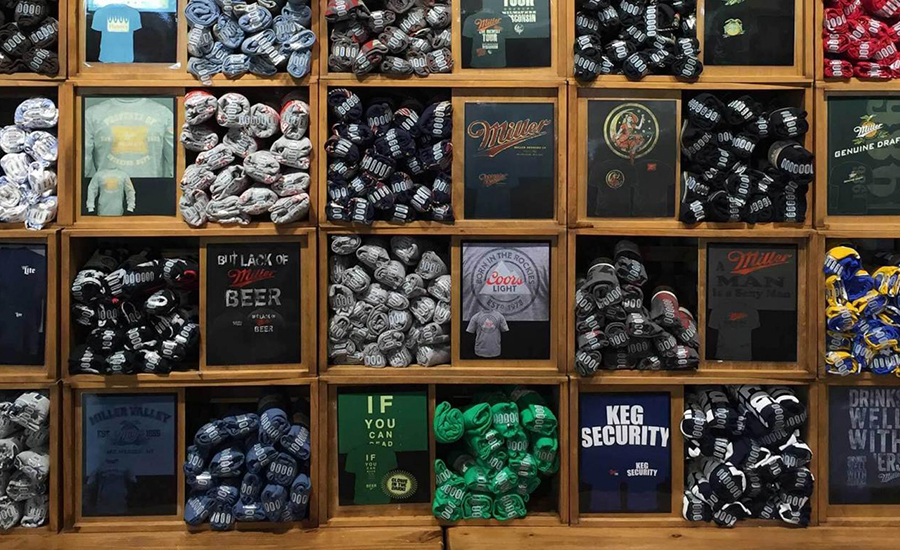 Welcome to the Girl in
the Moon Brewery Shop
We are located inside the Miller Visitor Center at 4251 W. State St. in Milwaukee. From t-shirts to glassware, key chains to neon signs, we have the memorabilia to celebrate your favorite beer on your visit to Miller Valley. Check out our retail storefront on Amazon.com.
Phone Orders:
We accept phone orders from guests 21 years of age and older and will ship anywhere within the continental U.S. for a minimal shipping fee. Please call us at 414-931-4280 or 800-944-LITE (option 5, 2, 2) with your order requests and we will be happy to assist you. Sorry, we do not ship beer nor can we ship merchandise to PO boxes or rural routes.
Coupons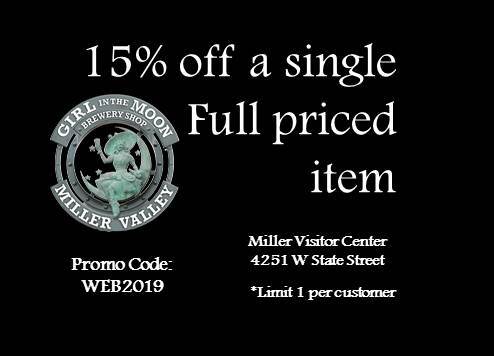 Miller Valley Glassware
Custom Miller Valley glassware served only at the Miller Inn and sold only in the Girl in the Moon Brewery Shop.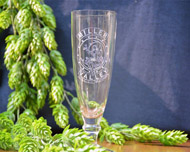 Gift Packs
Custom gift packs. Buy one pre-packaged or ask us to custom make one while you wait.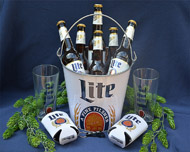 Branded Glassware
Shop our store for all your favorite branded glassware needs.  We have it all!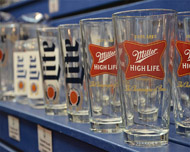 Embroidery Services
Interested in a customized beer-branded work shirt with your name on it? We can embroider your shirt in the time it takes you to peruse the store or go on tour. Sizes range from small to 4XL. Phone orders are accepted.